Teatr bez barier
The viewers interested in buying tickets are asked to contact
reservation department tel. + 48 22 628 89 98  or e-mail: rezerwacja@teatroma.pl
and to contact Agata Wróblewska – Audience Services Manager,
mobile phone: +48 600 050 064 – minimum one day before visit in order to discuss details.
Osoby poruszające się na wózku
Disabled people on wheelchairs can use a lift that safely moves two steps up.
Performances on the main stage – 49 Nowogrodzka Street entrance.
After renovation there will be two lifts for disabled people that will enable them to get around from a changing room to an auditorium on stalls.
In the auditorium there is one special place for disabled people. Please inform Sales Department if you intend to buy tickets. Otherwise workers of the Audience Services Department may refuse to let you in to the auditorium, if there would be no safe place. On the level of the changing room there is a toilet for handicapped people.
Performances on the NEW Stage – 12 Saint Barbara Street entrance.
The hall was adjusted to the needs of disabled people. Next to the stairs there is a platform to transport wheelchairs. The New Stage is not equipped with a toilet for handicapped guests.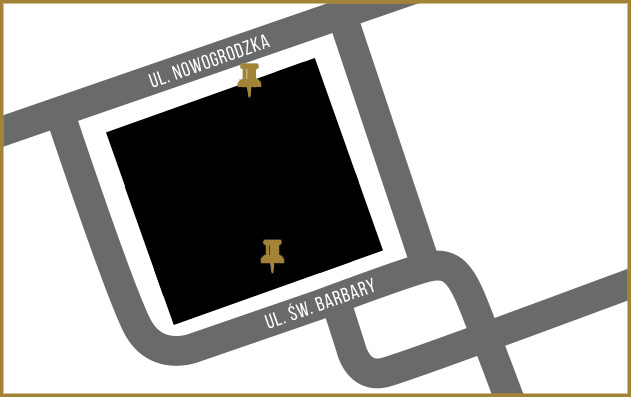 Dojazd komunikacją miejską
Metro: Station – Centrum
Buses: 109, 117, 127, 128, 131, 158, 160, 174, 175, 227, 422, 501, 504, 507, 514, 517, 518, 521, 525, 527, 700
Trams: 7, 8, 9, 10, 17, 22, 24, 25, 33, 37, 41